This week on Cargo
CN/017 — Nov 13 2017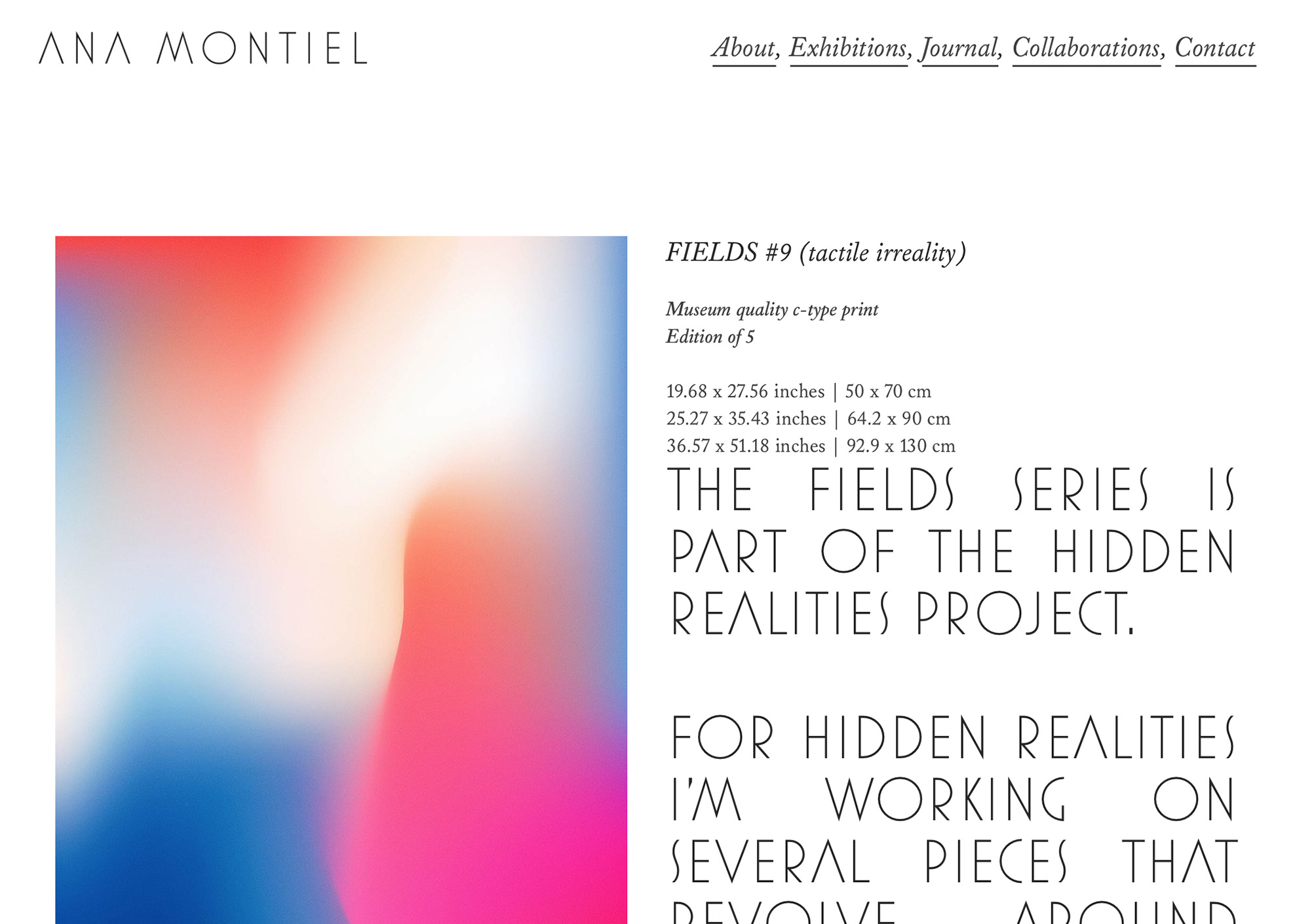 Abstraction in art is a poetic composition that successfully intimates a section of an incalculable process using techniques that mimic visual normalcy but also point to unfamiliar physics — it is not easy to pull off, let alone with any novelty or gorgeousness — enter
Ana Montiel
! Bravo 👏
In Use

Explore the best applications of the Cargo Platform.
@CargoWorld

Our Instagram feed featuring prime output from Cargo members
Pro-Tips
Helpful hints and solid suggestions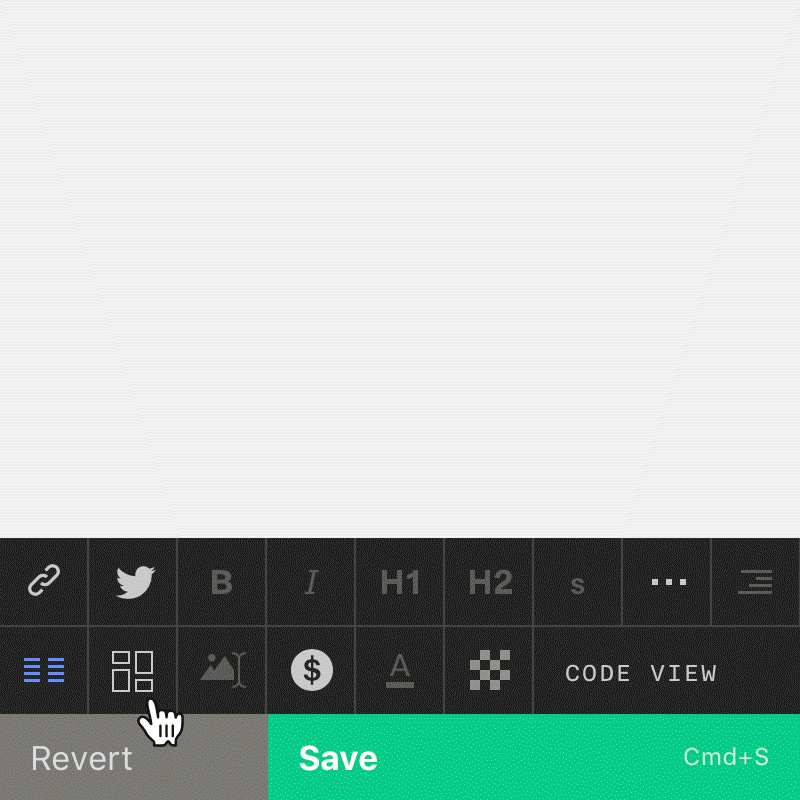 Overlapping Images
So you wanna be a collage artist!? No problem.
To place images on top of each other, start by selecting two or more images in your page, click the Image Gallery icon, and choose the overlapping images mode, which lets you move and scale each image individually.
See a live example︎
Affection(s)
Choices incidental, uncalculated and correct
"Thus I conclude that I do not have any sort of 'being', I consist only of the totality of what I do. I proceed through time as a process."
from
The Apophenion (A Chaos Magic Paradigm)
by
Peter J. Carroll
Image by
David Tibet