CN/106
Sept 03 2019

Rationality and intuition have their limits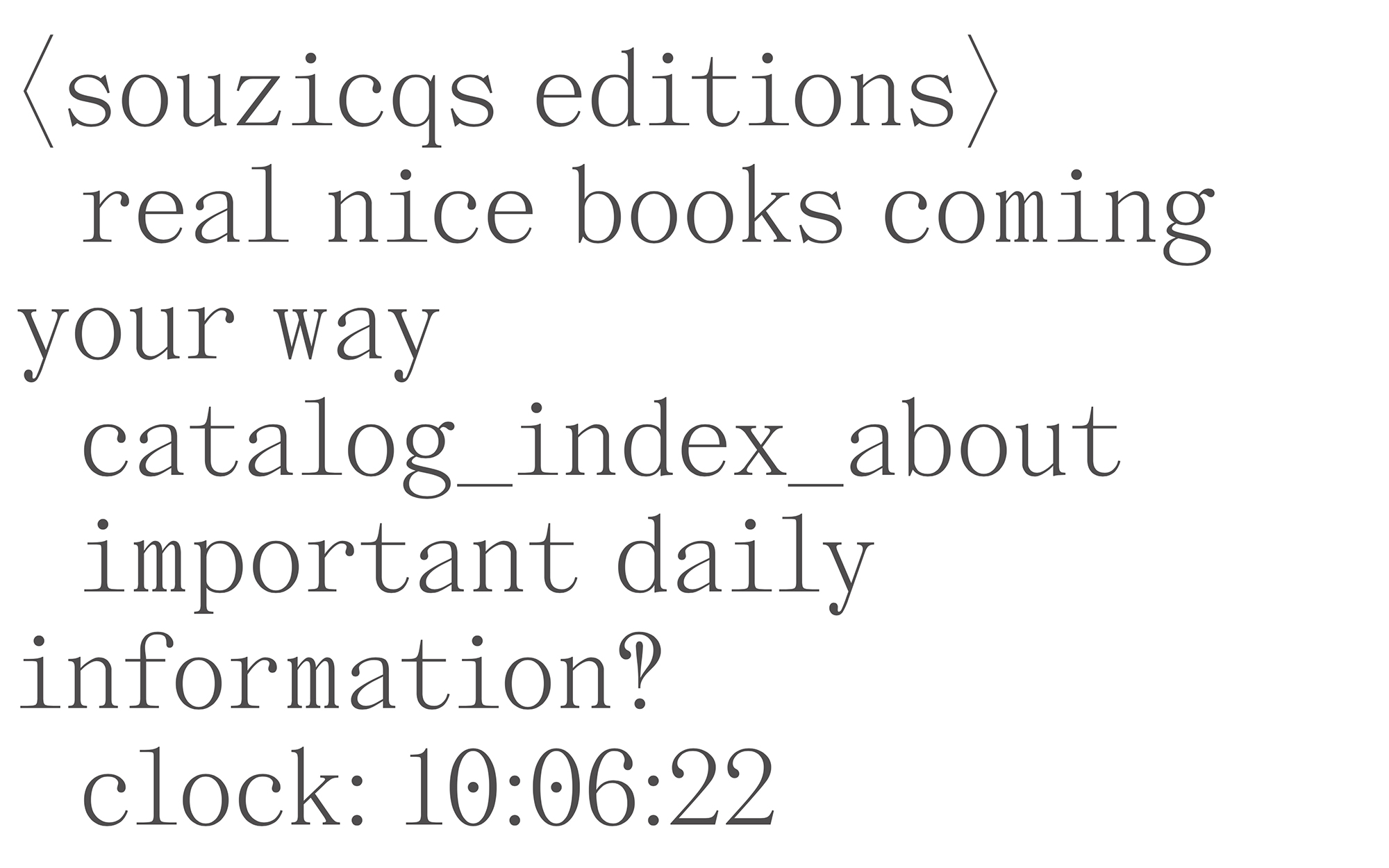 The desire for completeness in an artistic expression is perhaps the greatest of artistic modes. It is knowing that the impulse to present a feeling or concept requires that you be in control of both what you say and how you say it; that content and medium are of equal importance (and perhaps when they are done right they are indistinguishable). This hard-core notion seems approaching full aspect over at Souzicqs Editions.

Sites in use
Affection(s)

We would not call ourselves spiritual over here — though we know presumptuousness and cynicism to be pretty grotesque modes — rationality and intuition have their limits. We say that as a preamble / modifier to a
sort of
recommendation (one that might seem counter-intuitive in our post-industrialized, post-digital, post-globalized world):
If you are struggling to find a direction for a particular problem consider consulting the I Ching.
To explain what the I Ching is here or
how to do it
would take too much time. All we can say is that it is an
ancient text of divination
that is a great conversation starter with yourself.
Click here
for a really solid introduction.
NB: You can perform the whole I Ching sequence online, but we feel that in the classic spirit of "set and setting" the more you separate yourself from your
normal
mode the more you get. So, go ahead light a candle
and ask your question
… 🕯️