This week on Cargo
CN/007 — Sept 5 2017
Above: All is soft
but
clear on
Graeme Swinton
's graceful site. Quiet, graphic meditations abound — Mr. Swinton even kindly volleys some textual insight into his process. A very
tite
if modest offering.
In Use

Explore the best applications of the Cargo Platform. See More
Selections

Outstanding works from Cargo Members
Pro-Tips
Helpful hints and solid suggestions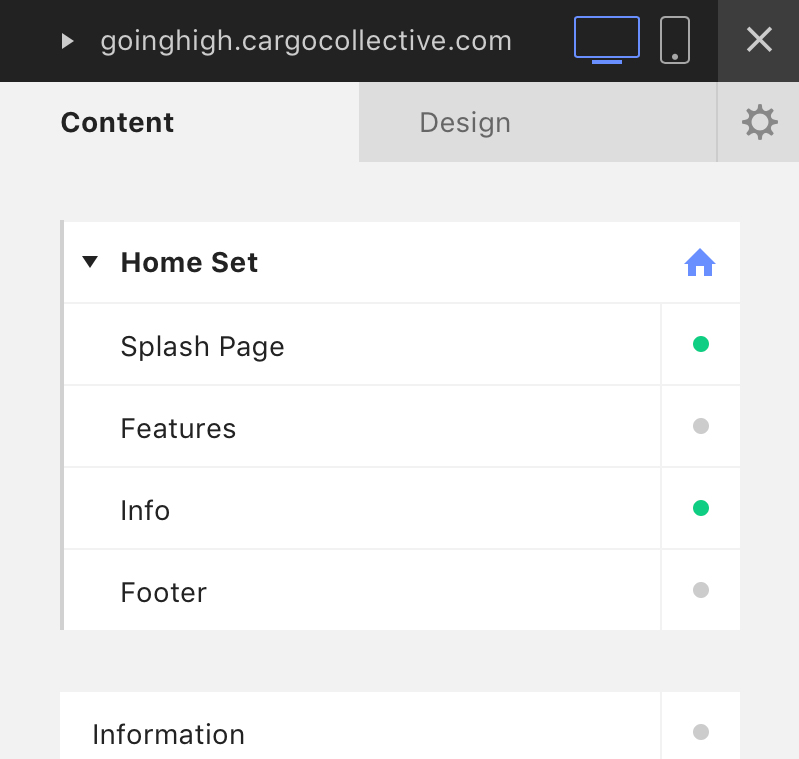 Home Stacking

Hey pal! Tired of your Homepage being only one page? Fret no more, you can have a "Stacked Set" as your Homepage. Basically the idea is to put a bunch of individual pages in a Set and make that Set your Homepage. Ya? Simple. Combined with Pinned pages and a Thumbnail Index, this makes for virtually limitless layout possibilities.
@CargoWorld

Our Instagram feed featuring prime output from Cargo members
Affection(s)
Choices incidental, uncalculated and correct